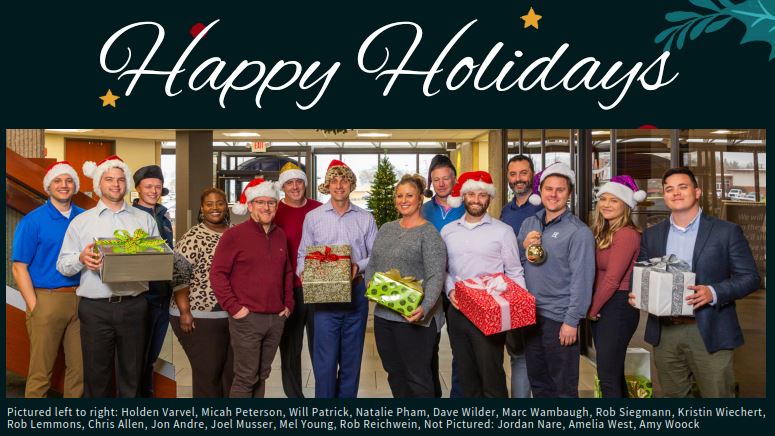 Giving back to our community in a variety of ways is a vital part of our firm's culture and a reason we exist. Our firm empowers the members of our team in several ways to engage their community and support many great organizations dear to their hearts.
First, we offer every employee paid time off to volunteer for their favorite charitable organization. We've seen members of the team engage their charity individually, as well as, gather a small group and serve together for organizations such as Matthews 25 Ministries.
Second, we provide guidance on setting up charitable funds for clients after establishing a solid roadmap to achieve their goals. We continue to give back by providing investment advisory services to these funds, many of which are held at the Northern Cincinnati Foundation in the form of donor advised funds, scholarship funds, and the like. To encourage our philanthropic clients, we discount our advisory fee on all charitable accounts.
Third, we sponsor and/or donate to a variety of organizations and events. We also match employees' donations to those organizations they are passionate about. A list of those charities we've supported in one fashion or another is listed below:
We are honored to have the opportunity to serve our community and to support our client and team's philanthropic endeavors.  This is only possible because we are blessed with a great team and a great set of client families who have allowed our team to earn and keep their trust in helping to achieve their most important lifetime goals.  
About the Author: Rob Siegmann is a partner and chief operating officer of Total Wealth Planning, a fee-only fiduciary financial planning firm in Cincinnati (Blue Ash), Ohio. He is often quoted in industry publications such as The Cincinnati Business Courier, Wall Street Journal, Yahoo finance, Financial Planning Magazine, Cincinnati Enquirer as well as others. Rob is grateful to serve others, including his team of CERTIFIED FINANCIAL PLANNER™ practitioners and the clients they serve, so they can live their greatest life through well informed and prudent financial decisions. Rob can be reached at rsiegmann@twpteam.com.