Since our inception in 1989, Total Wealth Planning has served our client families according to a Fiduciary Standard of Care. This means, by law, we must put our clients' best interest first. This also means that we do not sell products or proprietary funds and we do not accept commissions, kickbacks, Caribbean vacations, or any other form of compensation beyond transparent fees paid by our clients. Our adherence to this Fiduciary Standard has allowed us to remain independent and free from potential conflicts of interest.

The industry uses this word, Fiduciary, quite a bit, so we asked several professionals in our network to interpret the word in their own words, and here's what we heard: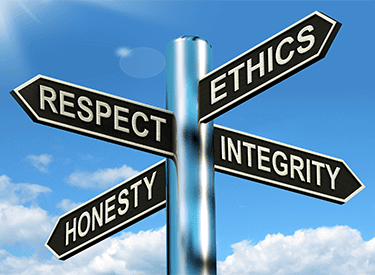 This distinction sets us apart from other salespersons who call themselves "advisors" who are only subject to a suitability standard. Under the suitability standard, a sale person may recommend any investment, insurance, or worse, as long as the investment can be deemed "suitable" for the client's situation.
We believe that only advisors adhering to a Fiduciary standard can align firm and advisor interests with those of clients. For this reason, the Fiduciary Standard can be considered the "gold standard" among financial advisors. How does your advisor stack up to this gold standard? Will your advisor sign the  Fiduciary Oath that our team has?
According to the Investment Advisor Association ("IAA"), an investment adviser stands in a special relationship of trust and confidence with, and therefore is a fiduciary to, its clients. As a fiduciary, an investment adviser has an affirmative duty of care, loyalty, honesty, and good faith to act in the best interests of its clients. The parameters of an investment adviser's duty depend on the scope of the advisory relationship and generally include: